March 9th 2023
London is a world-renowned business and technology hub. It's home to thousands of businesses trying to conquer the world. When it comes to choosing where to base your business, London is the premiere location in the UK.
If you're looking to make the move to London (or you're already in London and want a change), we're going to give you our top 10 London office spaces and locations that you can rent right here through Click Offices today.
Our North Audley Street offices are situated right behind Oxford Street and right in the heart of the West End.
Our ninth-floor offices here offer spectacular views of the surrounding areas and can cater for businesses needing from as little as 2, right up to 16 desks. With admin support, fibre optic broadband, 24-hour access and IT support all included, this location is not one to miss out on. These offices can also come fully furnished if your business requires them to be!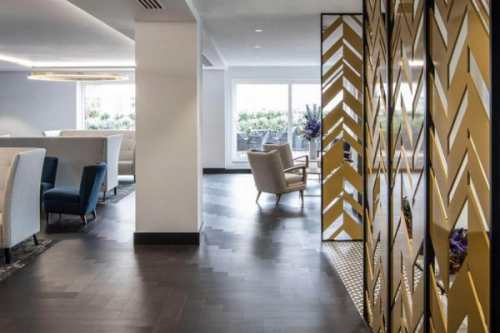 With office spaces available that can cater for up to 19 desks, our Dover Street location sits right in the centre of distinguished Mayfair. We offer first and second floor offices here, that are able to come furnished to your liking, or left bare if you wish to bring your own furniture.
This site offers professional IT support and a range of corporate services that can benefit your business. Coming equipped with air conditioning for those hot summer days, as well as kitchens and free meeting room usage, you will find it easy to call Dover Street your home for your business.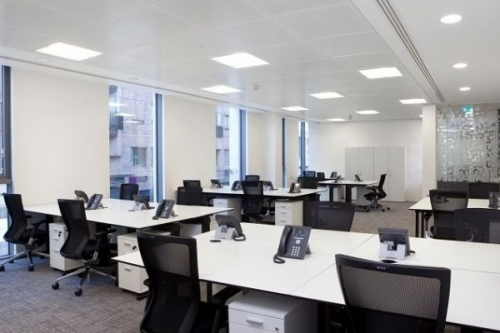 Our Berkeley Street offices in Mayfair boast the highest standards of technology and infrastructure, ideal for smaller businesses of up to 6 people or medium businesses of up to 23 people.
This 7-floor terrace building is set in the heart of Mayfair, surrounded by iconic sights such as the May Fair Hotel, Berkeley Square and The Ritz.
With fantastic accessibility features, this building is fully equipped to treat your employees right. It also has free access to meeting rooms and kitchens, as well as offering secretarial services, if your business requires them.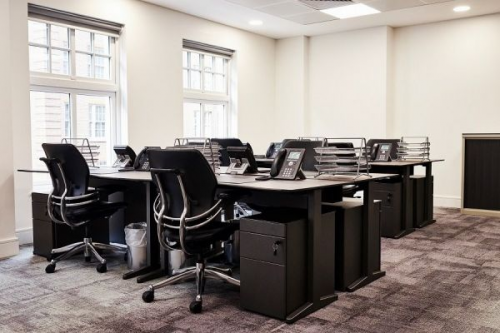 Our offices in Finsbury Circus are situated in a grade-II listed building, with Moorgate tube station just 50 metres away and Liverpool Street station a short 5-minute walk, giving you ample travel access from this location.
With smaller offices on offer which can hold up to 17 desks, to larger complexes which offer space for up to 92 desks, this location is perfect for small and larger business alike. A receptionist is also available at this location, as well as bike storage and boardroom access.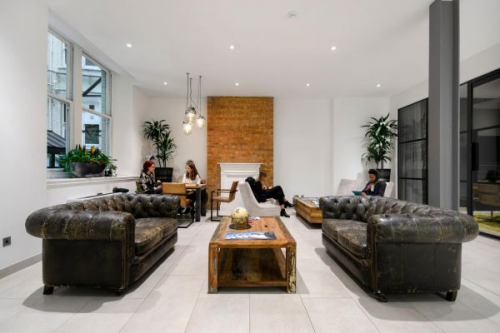 Our offices in Clink Street are modern and spacious, boasting a warehouse-style finish, allowing your business to maximise on space, while soaking up the views of the Thames from the floor-to-ceiling windows, which allow in ample natural light.
With a private floor on offer which can hold desks for up to 50 people, this location is perfect for the medium-sized business looking for a direct upgrade from their current space.
Our offices here also have access to meeting rooms, boardrooms, kitchens and have round-the-clock security, so you can rest assured your space is safe at all times.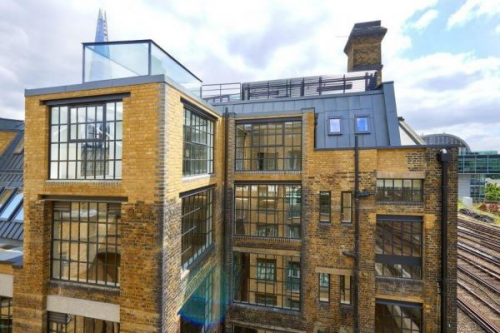 Situated on the north side of the river Thames, views from this office location include London Bridge and the iconic London skyline. With excellent transport options, with Monument station being a mere 3-minute walk, 5-minutes to Cannon Street and only around 7-8 minutes to Bank and London Bridge, this office space offers the option to go anywhere.
With spaces to seat up to 28 people, our offices here are not to be missed out on. They also come with free meeting room usage, full admin support, an on-site restaurant and a receptionist.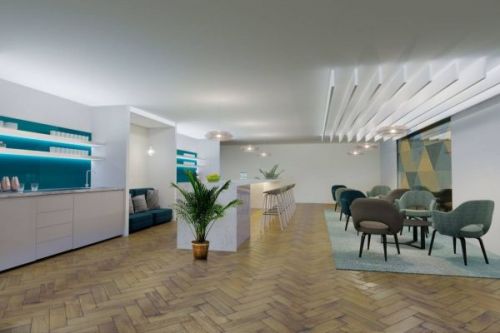 Our Cheapside offices are situated in Octagon Point, which has stunning 360-degree views of the city. This building offers 5-star serviced offices for businesses who require them and come fully fitted with  office furniture. With fantastic travel options just a stone's throw away, this location is competitive and contemporary.
Included in our offices here are 24-hour access, meeting rooms, boardrooms and comms rooms, as well as full IT support, CCTV and parking availability, all set in the iconic St Pauls.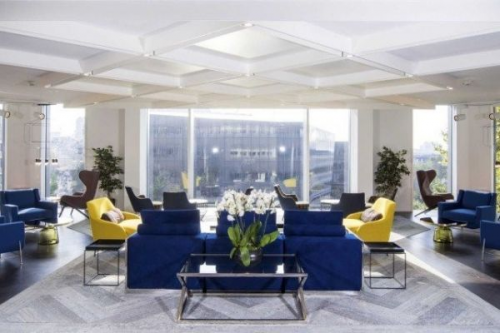 If you're looking for an office space with lots of natural light and amazing close-by amenities, then look no further than Old Broad Street in Bank, London.
Perfect for medium-sized businesses requiring up to either 29 or 47 desks, this location offers offices that were build on the site of the former London Stock Exchange and are situated on the 6th and 7th floors with access to a roof terrace, giving you incredible views of London.
These offices can come fully furnished if you require it, and have meeting room access, high speed broadband as standard and on-site IT support.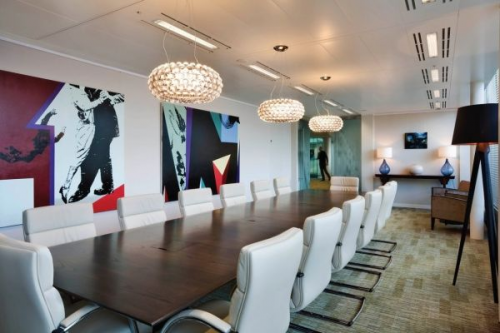 Our Birchin Lane offices in Bank are perfect for any business requiring 6-44 desks. With on-site showering facilities, a myriad of available rooms to use such as meeting rooms, boardrooms, communal areas, breakout rooms and chat booths, this location really has it all.
Set a mere short walk from Bank, and the hustle and bustle of modern London life, our offices here also offer amazing transport links.
Inclusive of a receptionist, admin and IT support, and 24-hour access to the building, Birchin Lane is ideal for the modern business.
If you're seeking modern and spacious offices, then our Bush Lane spaces are for you. Offering incredible open-plan offices with fibre optic broadband included, these spaces are perfect for co-working or for small businesses who need a dedicated space.
The area has amazing amenities on offer too, including an on-site bike club, bike repair services, laundry and dry cleaning, showering facilities and a great outdoor area for when you need a little fresh air during the workday.
Also included on-site here is a receptionist, catering facilities, 24-hour access and even a games room.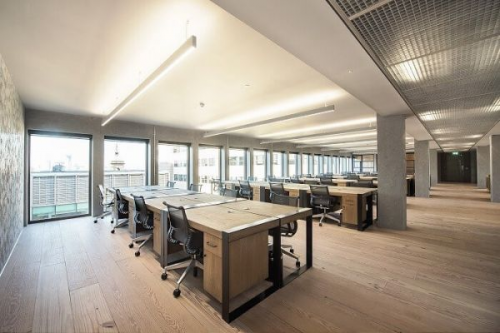 There's our rundown our top new London office spaces for 2023! We hope we've convinced you that London really is the place to be if you're striving for business success, and how our new spaces can offer you everything you need to reach your goals.
If you're looking for somewhere else in London that wasn't listed here, head over and take a look at our serviced offices and manages offices today, and don't forget to use our free office search tool to find amazing offices in the area you're looking for!