Who Uses Serviced Offices?
A huge range of organisations are using Serviced Offices today. Don't fall into the trap of thinking that these are only small businesses.
Everyone from one-person start-ups to multinational companies like Facebook and Google are using Serviced Offices. 
Serviced offices and business centres were originally the saviour of new and small businesses who needed a simpler and easier way of getting business premises. They offered short-term, flexible leases and the ability to pay for everything in one simple charge, meaning no initial outlay was required. However, these days, all kinds of businesses are benefiting from serviced offices. Here are some of the different types of businesses which choose to rent them.
New Businesses
We've already pointed out a couple of the ways in which new start-up businesses can benefit from serviced offices. New businesses don't often have a great deal of cash behind them, and so finding the initial funds to finance the deposit, furniture and refitting of a traditional office property would be difficult. They also found it harder to budget for month-to-month costs such as utilities, telecoms and maintenance because those costs can be pretty much an unknown quantity. However, with a serviced office, you get all of those costs in one monthly charge, and you also have a smart and professional looking office which you can use to impress customers. If you've just taken on small premises but need to use meeting rooms from time to time to welcome clients or visitors, then a serviced office is ideal because you can rent out extra space on an ad hoc basis and usually by the day or even by the hour. This saves you from having to pay to rent large
office space in London
when you usually only need a small amount of space.
Growing Businesses
Larger businesses may decide to expand to new locations, such as trying out a new branch in Manchester when their only experience has been in London, for example. This can be a gamble if you don't know the new location that well, but if you choose serviced Manchester offices, you can take away a lot of the risks involved, again by benefiting from short and flexible leases. If things don't work out like you planned, you can scrap your new office and try a better location without a huge financial loss. If you're planning on looking for a more permanent office space in a new location, but still need a base for getting things set up and interviewing new staff, then a serviced office can also be an ideal stop gap. This saves you from wasting time and resources that could be better spent elsewhere.
New or Unstable Markets
You may have had a very solid business until now but find that new technology or advances have made your current sector unstable, or you may be venturing into a completely new market, as many digital businesses have done over the last few years. In either of these situations it can be hard to commit to a long-term lease or to continue running large business premises that are no longer suitable. Serviced offices allow you to downsize (or expand) when you need to, so you won't be wasting money and jeopardising your business.
The London market's key terms explained
What is a Serviced Office?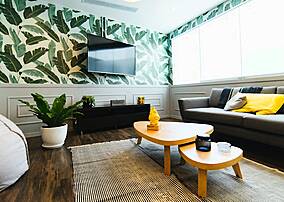 What is a London Serviced Office and what's included? Read more.

What is a Business Centre?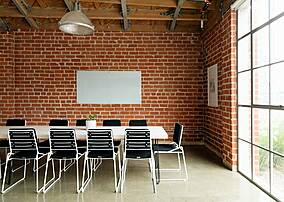 Why a Business Centre could suit your companies needs.
Read more
.
How to rent a desk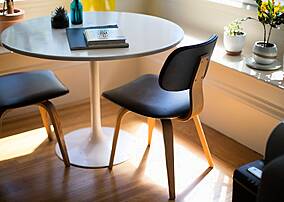 How to quickly and easily rent a desk in London.
Read more
.