March 3rd 2022
Business growth isn't just about making more money. Revenue is, of course, extremely important to the health of your business, but there are also other things you should consider.
Whether it's building the right team for the job or understanding your customers' needs and wants, we're going to outline some of our key considerations that you should take into account when trying to spread your business wings.
1. Invest Back into Your Business
If you're aiming for long-term and sustainable growth, you'll need to get to grips with investing back into your business in the right ways. Far too often we see fledgling businesses go under simply because they managed their money wrong. Understanding the right time (and ways) to invest will be a key pillar in your growth.
If you're an ecommerce business, think about what new product lines you can launch to cater to customer demands. If you're providing a service, what more can you offer to compete with your competitors? You should always be keeping an eye on what they're doing, so you're never caught off guard and lose business.
Cash flow is much easier to manage when you're growing from a start-up to small-to-medium enterprise (SME), as you'll be able to adapt your financial situation much quicker than a national or global organisation.
So, think about what long-term goals you can aim for in your business, because putting money in the right place at the right time could be the best move you ever make.
2. Effective Business Planning & Management
As obvious as it sounds, you'll need a plan. A good one. So many businesses fail nowadays because of a lack of direction and proper management. It's great if you have the vision, but you'll need to put that to paper in a realistic way.
Pull together a plan on what your short-term and long-term goals are for your business, as well as a way to track if you're meeting (or not meeting) them. This will help avoid setbacks and give you a clear way forward.
As part of your goals, you should also set out a marketing plan. These are fundamental is building a business and helps you to carve out your space in your industry. They also allow you to target specific demographics, eventually building up a loyal client base over time.
As much as you think about outside of your business, you'll need to consider inside too. Put together an employee manual which every employee understands and works alongside. This will help your employees to grasp not only what your goals are for the business, but also the role that they play in making that come to life. It should also contain information on industry regulations and any laws that may be relevant to your sector.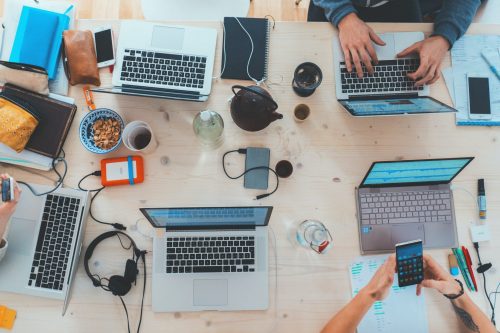 3. Use Technology to Streamline Your Business
We're living in the age of technology. There's no excuse these days to not take advantage of the incredible technological advancements we've made as a society to help your business. Modern computers, systems and software give you an incredibly easy way to streamline what you do and keep track of every facet of your business.
Whether it's managing your website to continue business growth, invoicing software, employee databases, income and outgoings tracking software, there's a multitude of ways you can help your business to grow just by utilising the latest tech.
Also think about futureproofing your systems, by getting the best available at the time if you can afford it. Business growth doesn't happen overnight, so if you make sure to tick all the tech boxes now, you'll not need to upgrade for a long time to come.
4. Get to Know Your Core Customer Better
Business is nothing without customers. Consumers. Clients. Whatever you call your devoted base, you'll need a way to retain your current ones, and expand to accommodate more in the future.
If you focus on your current customer base, and see what their needs and wants are, you'll be able to find many more ways in which you can satisfy them. Their insights can then show you how to grow your business even further.
Find out what made them choose you over one of your competitors. Ask them what you did right. You can even ask them why they chose a specific product, and why they needed it in the first place. Understanding what makes your customers tick is a key part in driving business growth, because it helps you to understand what to do next.
Send out a questionnaire to those who have purchased a product or service from you. Even if you get a 10% reply rate, it can still provide invaluable insight!
5. Employ the Right People
It can often be said that a business' employees know the business better than management do. And that can sometimes be right, as they tend to be in the thick of it most of the time.
When hiring employees, it's vital that you look for various strengths across the entire team. You'll need to compensate for the weaknesses. Having the right people in the right areas can help your business run like clockwork.
In recent times, many businesses have taken to hiring remotely, and while this can stifle the initial impressions that a candidate gives, it seems as if it's here to stay, especially in national or global roles, for example. This being said, the best person for the job could be 100 miles away, so keep that in mind.
Having a good understanding of what your business needs, and then seeking the perfect candidates for those roles will set you in good stead when it comes to business growth over time.
6. Never Stop Learning
Knowledge is priceless in business. If you truly want to make a success of it, you'll need to constantly soak up each and every piece of business knowledge you possibly can. Learn from the greats, CEOs and even close friends that may run a business themselves. Find out what they're doing that you're not, or what you can do better.
At the end of the day, if you invest in yourself, your outlook, attitudes and personal growth, you'll have all the tools you need to make a business successful. You'll get to a place where you can control the outcome of particular business situations or decisions, because you put in the work to understand what they mean.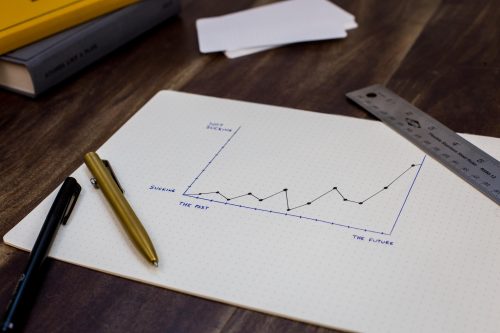 So, we've given you a clear outline of what you can do to really drive business growth and success. From choosing the right investments, planning well and making sure the right people are by your side, you now have a blueprint of what to do right.
If your business is already growing, and you need more office space to accommodate all the exciting new talent you're taking onboard, why not head over to our serviced offices and managed office space pages to see what we have available to your business!