December 3rd 2021
It's safe to say that in the last couple of years, we've all had to adapt to a new normal. New ways of working and hiring are being utilised every day in companies the world over – especially remotely. With the advent of the pandemic, businesses were forced to adapt to these new methods, and even come up with some of their own. When it comes to hiring new talent for your business, it's entirely possible that you may have to do it without ever seeing them in person.
This article will hopefully put your worries to rest about remote recruiting, as we outline some key factors that can make the process go as smoothly as possible, and ensure the right people are chosen for the job, no matter where they are.
1. Remote Interview Set-Ups
When it comes to interviewing remotely as a hiring manager, we cannot stress enough how important it is to have your set-up as slick as possible. Ensuring correct lighting, camera positioning and filters, and good microphone quality are essential. You could have a full day of interviews ahead of you, so you'll want to be safe in the knowledge that your tech is working with you and not against you.
Don't neglect your background and get your hands on some good video recording technology, for those interviews that you may need to go back and watch again!
2. Longer Interview Processes Are Inevitable
Without face-to-face interaction, remote hiring can no doubt lead to a lengthier process. There may be a few more steps that you've been used to in years past. You should always be managing both business and interviewee expectations with regard to the process, and whether more steps are needed before the final decision.
Think about sending your possible recruits information packs about what each interview is going to entail, and what they can do to be more prepared. You can still use your same interviewing techniques but ensuring everyone is on the same page will be key.
3. Rely On Your Current Team for Help
Think about getting your team involved with the recruitment process, ideally if they are at a managerial level already. Remote hiring opens up the possibility of having others jump into the call too. This is especially helpful if those particular managers are going to working closely with the new recruit and may have more insight into what the particular role entails.
This makes the recruitment process more of a collaborative effort, and will no doubt put the interviewee more at ease as they discover more about your current team and its' members.
4. Tailor Questions Specifically to Remote Working
As remote working becomes a bigger part of many people's working life, possible new hires should already have some form of remote working set-up. Try asking them questions about how they have worked from home up until now. Questions such as:
"What's your remote working experience?"
"Why are you attracted to a remote working career?"
"How do you organise your working day?"
"What is your current work-from-home set-up?"
Questions such as these can give a great insight into how they structure their working life whilst at home, their goals and aspirations, and overall reliability.
5. Adopt Different Communication Styles
When onboarding new talent remotely, you'll need to also adapt the way you communicate with them. Once they've been hired, they'll need clear and concise objectives from the get-go. This means more than simply putting out an email from your end. It will likely mean more video calls, conversations and collaborative project working.
You'll need to keep them engaged with the company and their work, so think about maybe utilising a buddy system, pairing them with another team member to work through something together, possibly whilst on video so they don't lose the social aspect too.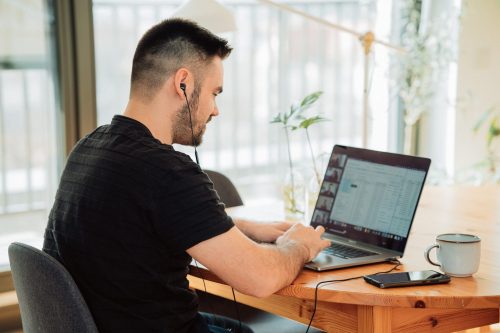 6. Convey Your Office Culture to Prospective New Hires
Many people nowadays want to work in businesses that have a positive office culture, and while it's hard to get this across while working remotely, you can still give a clear insight into the culture of your business.
Newsletters with updates on the business, giving out perks and keeping up to date on social media is a great way that you can convey your office culture in a positive light, and hopefully draw more people to apply for jobs. Keeping on top of communication is the only way you'll be able to ensure the best talent comes to you.
7. Keep a Record with Candidate Scorecards
It can get confusing when interviewing many people for similar positions. Keeping a record of each candidate can be a great way to track your initial impressions and how they rank for the skills that you're looking for.
It may sound a little rudimentary, but it's a reliable way to track candidates across a number of categories, such as: First Impressions, confidence in their ability, prior experience, presentability etc. It also helps when crunch time comes, and you need to filter down to the last few top candidates.
8. Set Out Clear Interview Stages and Briefs
Before you start the recruitment process, it will be vital to pull together an outline of clear, standardised interview stages. This means you'll have more time to engage with the candidates.
Some standardised processes can be:
First Stage – Initial phone call to talk through candidates experience
Second Stage – Video call to review candidates presentability and at-home working style
Third Stage – Video call including wider team members and more open discussion
Final Stage – Upon final decision to hire, discussing responsibilities and expectations
At each stage of your interviewing process, you should maintain the same set of questions in the same order. As well as this, you need to give each candidate the same amount of time, in the name of fairness.
9. Meet Your Top Candidates Face-To-Face
As much as this article is about remote hiring, we do recommend meeting your top candidates (at least once) face-to-face. This naturally hinges on current restrictions and guidelines but having at least a little in-person interaction can be a great thing, for both hiring managers and possible new hires. It helps to build rapport more than a video call is able to and can give you more of a feel for how suitable the candidate is to your business.
10. Always Check References!
This one goes without saying, of course. You'll need to be aware of your candidates past employment and check the references they provide you. Getting in touch with previous employers is a fantastic way to find out what kind of worker they are, and how they will fit in to your business. It may also help to contact previous colleagues also (if provided by your candidate), as they will more likely have an even greater insight into what kind of person they are and their work ethic.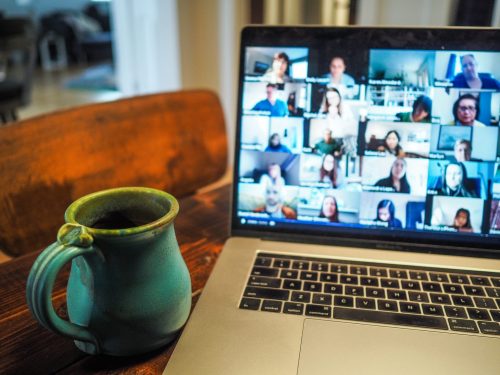 So, there's some of our tips on what you can do to really streamline the remote hiring process for your business. You should also find out how to improve your recruitment process!
If you're in the market for some new office space when everyone eventually returns to the workplace, you can head over to our serviced office and managed office space pages to find the perfect, shiny new office for your business.