Tips For Securing Office Space
When you are searching for office space, it is always wise to use an office broker, because they will be able to secure you the best space, for the best price. 
Working with a Click Offices Dublin expert will make the whole search process so much smoother. 
As our experts do all of the hard work for you, all you have to do is consider a few key points of your search.
Contact our Dublin experts today, and they can help you with every step of your office search. 
Location
While our experts can provide you with all of the information you need to decide where you want to locate your business, it is always a good idea for you to have a location preference, based on your employee and client needs. 
Know that location can affect the price, availability, space and style of your final office, so it is best to have the location pinned down early on in your search. 
Look out for new buildings
Our brokers will advise you on all new buildings in the market that suit your needs. This is beneficial for you; if the owners have got a lot of space to let then there's always going to be room for negotiation.
They will also be able to configure your offices exactly how you want them if you get in early enough.
Rent-free periods 
Your Click Office expert will always be able to negotiate the best price for your needs, as well as a rent-free period. Some operators will offer you a rent-free period as an incentive to sign up and our brokers will ensure you get the maximum rent-free period available.
Discounts for longer terms 
Your broker will be able to advise you on which operators would be willing to offer you a discount on your space if you took the office on a longer-term basis.
Some operators will discount the monthly rent if you can commit to 12 months (even if you put in an option to break contract during that time).
Watch the extras
A few operators offer amazing inclusive packages but there are others who rely on the extras they can charge. Your broker will keep you informed on what's going to be an extra and what's included in the rent, e.g. telephone handsets and internet packages.
Check notice periods
Your broker will make sure that you know how much notice you must give to leave your offices at the end of your agreement.
Don't just assume that you can walk away at the end of your lease - more often than not you still have to give notice. Make a diary note a month ahead of the deadline to give you time to consider your options.
Know the industry experts
We are the industry experts when it comes to Serviced Offices in Dublin. We are here to help you and we never charge you any fees - we are paid by the owners of these offices so our advice to you is totally unbiased.
The rental costs vary a great deal between buildings and locations - of course, you get what you pay for, but we don't advertise any serviced offices that we wouldn't want to occupy ourselves!

The Dublin market's key terms explained
What is a Serviced Office?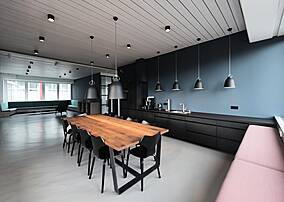 What is a Dublin Serviced Office and what's included? Read more.

What is a Business Centre?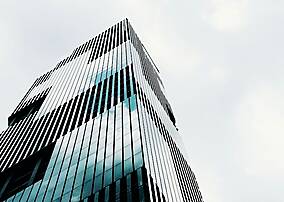 Why a Business Centre could suit your companies needs. Read more.

How to rent a desk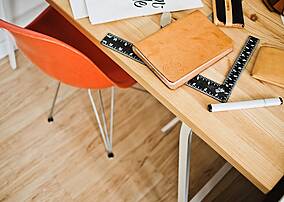 How to quickly and easily rent a desk in Dublin. Read more.