September 8th 2022
If you're on the lookout for a new serviced office space for your business, there are some things you'll need to consider before you settle on the perfect one. Beyond just the size and amenities, you'll need to have a clearer picture of what you have versus what you need, as well as the requirements of your business and what you wish to gain from the space.
In this article, we will break down some of those things for you, so you can make a fully informed decision before finding a home in a new serviced office.
Location, Location, Location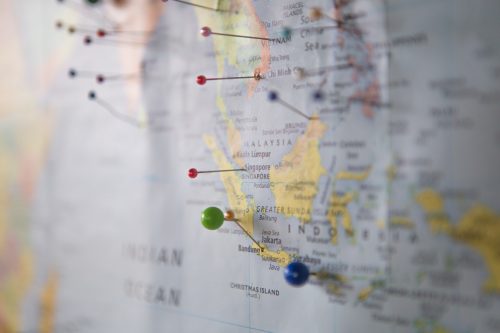 It almost goes without saying that location is key when looking for a serviced office. You'll need to consider not only your needs in this regard, but also those of your employees. Can they get to work safely and in a timely manner each day? Also, can your clients find your new office space easily? These are just a few questions that can help or hinder your search.
Choosing a serviced office in the right location can also affect workplace productivity too. You should aim to find a space that's close to local amenities, such as the gym, a coffee shop for breaktimes, or a regular shop for those who've forgotten their lunch (there's always one).
Also consider the security of the building you're renting in, both for your employees and the tech they use each day to complete their work. Choosing a location with good security and parking should always be front of mind.
What's Included in the Price?
Serviced office providers typically bill once a month, and that bill includes all of your rent, utilities and other agreed costs for the use of the space. Before you settle on your space though, you should always ask exactly what is in that price. Getting an itemised breakdown of what you're paying for is vital.
If your building has adjoining rooms such as shower rooms, printing rooms, storage rooms etc., are you able to take full advantage of those rooms too? Are they included as part of your monthly bill?
Also consider spaces outside of the building. Is there a rooftop, or terrace/balcony areas that can be used by your employees that will also be included in the bill?
There may be certain zones that you are unable to use, or require an additional fee for use, so you'll need to iron that out fully with your serviced office provider before signing anything.
Ask for Hidden Costs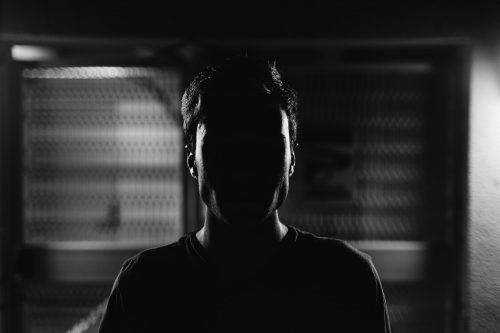 Flowing nicely from the previous point, it's incredibly important that you ask about any and all hidden costs. These costs typically won't be mentioned unless you ask about them first, so we want to put extra emphasis on bringing these up with your provider.
Serviced offices are great for their simplicity in how you rent them, with a single bill, but some providers can charge extra for use of certain services. Depending on the package or space you agree to, there can be extra little costs here and there that may catch you off guard.
Some of these costs can include:
Server or Cloud-based storage usage for your company data
Outgoing call surcharges from your phones (ex. international calls)
Meeting room charges
Internet usage charges
Charges for required cleaning services beyond what's already included in your contract
Always ask about hidden costs, or possible costs that could be accrued for use of the space, to never be caught out by an unusually high bill.
Calculate How Much Space You Really Have
When searching for a serviced office, you'll need to examine what the needs of your business are, space wise. Do you employ enough people to need break out spaces, collaboration spaces or extra rooms for private meetings?
Before settling on your space, take a measure of what you'll need as a company beyond just the number of desks you'll need. Serviced offices are typically measured in number of desks, but it's very rare that two spaces are exactly the same, despite boasting the same desk count. Because of this, you cannot compare two spaces like-for-like, and you'll need to understand what other rooms (break rooms etc.) you also have access to, as well as the overall layout.
This also means you shouldn't be misled by a cheaper price for a similar sized office, as this can mean that your access to communal rooms may be restricted.
IT and Other Tech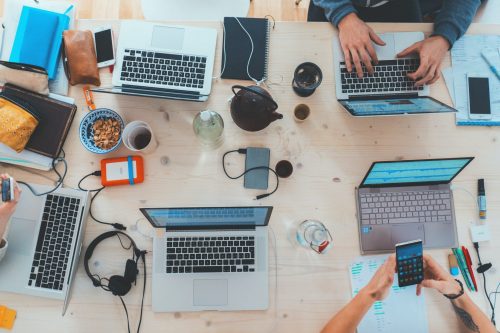 Serviced offices typically come with internet access/Wi-Fi, postal services and other IT infrastructure that is necessary to keep a business running, but you'll need to pay close attention here too. As discussed before, some of these may be charged as extra, which is why you should always be asking about costs, both visible and hidden.
If these services are listed as a cost on your bill, you should consider the reliability of the service. It would be a frustrating affair to have internet that seems to buckle under heavy load, access to a storage server that deletes important files due to instability, or computers that are constantly on the blink.
Again, don't be fooled by a cheaper price. Cheaper doesn't always mean better when it comes to your company's information and data. Ask about the stability and reliability of the IT and tech services provided with your serviced office provider.
Style and Culture
Moving away from fees and tech talk, let's discuss aesthetics. You ultimately want to be renting a space that feels like your company's home. There are many serviced offices out there that will no doubt fit with your company vibe and style. If you're in a creative industry, it's even more important to find a space that truly represents who you are as a business.
Creative office spaces can promote more productivity and collaboration in your employees, so renting a space that feels like the 'perfect fit' for your company and resonates with the image that you wish to project to the world, will be very important.
You could look for a more open-plan office to promote working together, go for something a little more avant-garde and edgy, or simply a space that 'feels good' to be in, it's completely up to you. Also consider how you can create a positive office culture within your space for your employees, as well as promoting your company values and overall image.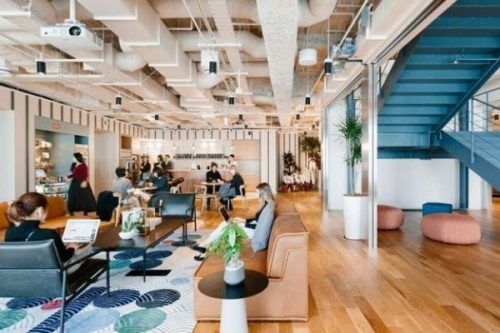 Finding the perfect serviced office for your business doesn't have to be difficult, you just need to know what to look out for.
We hope we've given you some handy pointers on what to ask and what to consider when looking for a serviced office in today's climate.
If you're looking for one right now, you should head over and take a look at our extensive range of serviced offices, in many cities of the UK & Ireland. Use our free office search tool to narrow down your options until you find the perfect space in your area.