March 8th 2023
Finding a perfect new office can be a bit of a hassle. When it comes to choosing a slick new workplace for your business, you naturally want it to be fitted out with all the mod-cons you'll need to get to work straight away.
We've selected some of our top new locations within Dublin for you to have a look at today. Whether you're looking for a direct upgrade, or simply more space, we're certain you'll find something you love in our selection!
So, let's guide you through our top Dublin office spaces for 2023!
Sir John Rogerson's Quay is a beautiful area of Dublin, and all of our office spaces here come with breath-taking views of the surrounding area, all overlooking the river Liffey.
We currently have three office spaces available at our Dublin 2 space for Sir John Rogerson's Quay, two of which are private floors which you can rent for your business and hold up to 25 desks. These offices measure in at 2,300 square feet and have free access to meeting rooms.
The third option we have available in Sir John Rogerson's Quay is similar to our previous offices, but is a penthouse floor, and can be broken up into smaller spaces for your employees or utilised as a whole floor office.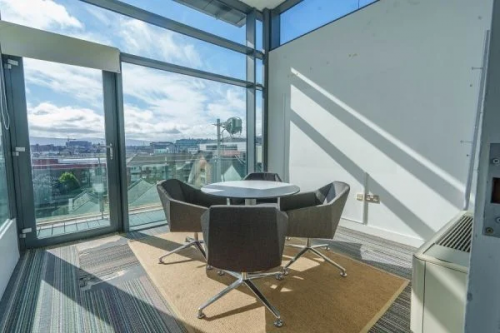 Our Dame Lane office location consists of a four-floor building which can be rented on a per-floor or whole building basis, depending on your needs.
Coming with 24-hour access, a building receptionist and free meeting room usage, this beautiful location will easily fit around the requirements of your business. With our high-end office space here, comes a myriad of facilities and amenities that are all included in the rent price, and can come fully-furnished in an open plan layout for you to use right away. You can also take a tour of the space digitally.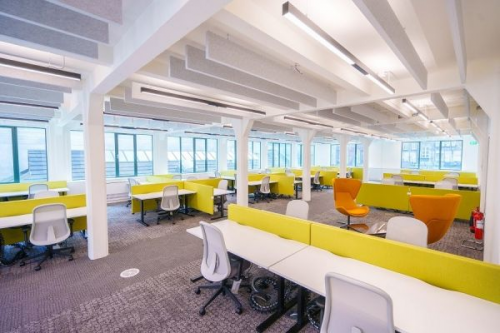 Our top-end range of offices in Fitzwilliam Square include several 6-8 person spaces for small businesses or start-ups who are looking to get a leg-up on their competition right out of the gate.
Located in Viscount House, these luxurious offices are set in a period building that has been catapulted up-to-date with it's amazing technology integration and accessibility. With included use of meeting rooms, board rooms, a receptionist and multiple communal areas, this location isn't one to miss!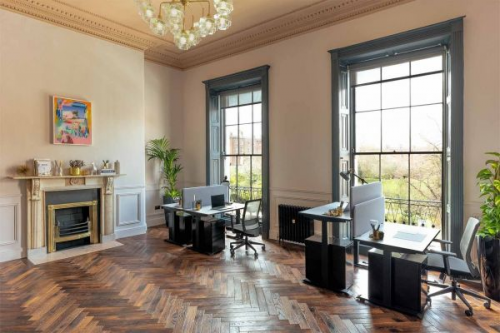 If you're a larger business looking for space to accommodate between 50 and 80 employees, then look no further than our Westmoreland Street spaces! These offices all overlook the river Liffey, and are second floor spaces, giving you fantastic views of the area.
These offices have the ability to be branded to your liking, as well as various rooms for you to utilise during your time here, which include communal areas, communications rooms, as well as meeting and board rooms. This is all set in a modern building, with ample security features such as 24-hour CCTV.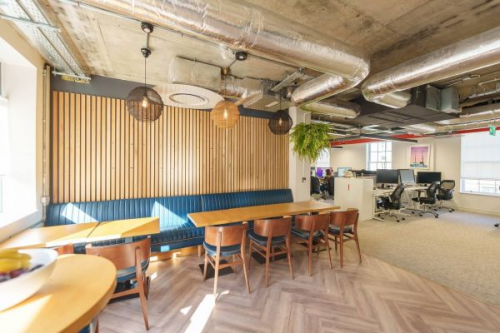 On offer in Fenian Street, we have a brand-new space, consisting of multiple floors of bright and modern offices. Each floor is approximately 2,500 square feet, and can either be rented whole or split in half depending on your needs as a business. Each floor can hold desks for up to 40 or 50 people, and boasts high ceilings and an impressive, fresh finish.
There is also access to a car park for this complex, which has 24-hour access as well as a receptionist and kitchens for your employees to use at work.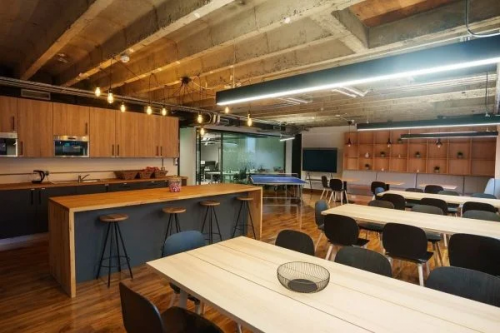 Our Sir John Rogerson's Quay office location in Dublin Docklands boasts an impressive building which can accommodate businesses needing space requirements of 800 square feet to 8,000 square feet, and holding up to 70 desks.
Set in a recently finished overhaul, these offices have 24-hour access, and free usage of many amenities such as meeting rooms, board rooms, kitchens and communal areas. They can also come fully-furnished, and are able to be open or closed plan, depending on what your business desires.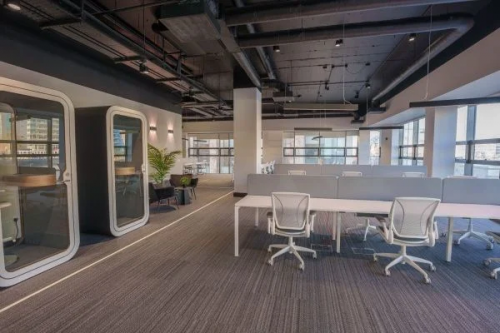 In Saint Stephen's Green, we have a wide variety of smaller spaces, ideal for start-ups and small businesses needing a permanent solution to their office needs.
On offer here are high-end, creative workspaces that can accommodate a range of sizes from solo or freelance workers to smaller businesses of 2-6 people. We also offer the option to rent a much larger space, as a half-floor, which can hold desks for around 50 people, as well as a 58-person office suite.
All of our spaces in Saint Stephen's Green come with a front desk receptionist and can come fully-furnished. The building also contains an on-site restaurant, perfect for when you forget your lunch!
Our Earlsfort Terrace location in Dublin is a building that boasts five floors and is a Victorian-era redbrick property. It has been fully renovated, and brought up to modern standards, and is now truly a sight to behold.
Despite its huge overhaul, this space still marries older aesthetic with new, giving it a truly innovative feel. Our offices here are able to accommodate between 1 and 12 desks depending on your needs, and come fully equipped with everything you need to hit the ground running from day one. These include admin support, high-speed broadband, round-the-clock security with CCTV and 24-hour access to the building.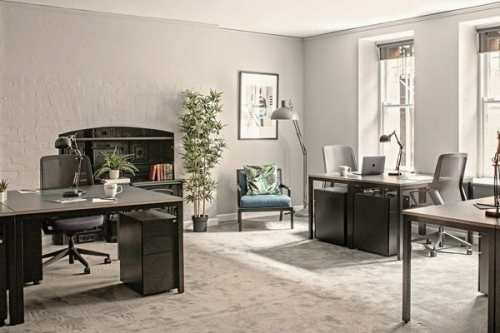 Whether you're a freelancer looking for a co-working space, or a large company needing to seat up to 200 employees, our Charlemont Street office location has you covered. Boasting some of the largest space we have to offer here at Click Offices, this city-centre location comes with all the mod-cons you'll ever need, conveniently in one single location.
With month-to-month flexibility, and beautifully decorated communal areas, this space is the perfect place for your business if you enjoy hosting company and networking events in a stunning location.
Also included in our offices here are free usage of meeting rooms and boardrooms, admin support and full security, so you'll have no reason to worry.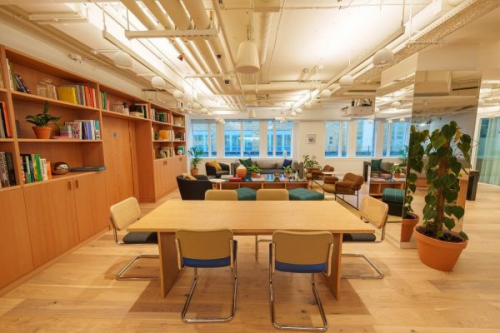 So, there's our round-up of our fantastic new Dublin office spaces for 2023! If you like what you see, but would like to browse other areas of Dublin, head over and take a look at our serviced offices and managed office spaces today, and use our free office search tool to find a brand new office in a location you desire!