February 11th 2019
Renting a Serviced Office space means you already have a lot of control over the space you use. However, imagine being able to use a single app to manage and maintain everything in your office.
Workwell, a French start-up, is planning just that.
The company has produced an app that would allow you to manage almost every aspect of your office space from your phone.
Office space app
Originally, the app was a replacement for an intranet service. It allowed you to book meeting rooms, access maps of the building and contact your co-workers. Now, they want to create an app that will allow you to do this and more, beyond even just your office building.
The app will be organised by actions. For example, if you want to book a meeting room, event space, parking space or gym class, you can use the systems booking function to do this. You can also use the messaging service to contact co-workers, other people in the building, and service providers, like the receptionist.
The people on the app are organised into circles. These circles can connect people from the same company who have multiple locations across the world, connect different companies working in the same co-working space and building, or a smaller circle of just one company within a large co-working space. Imagine it as being like able to access multiple Slack workspaces from one app.
If your company has multiple locations around the world. then you can also use it to sign into those different office buildings to use them while you travel.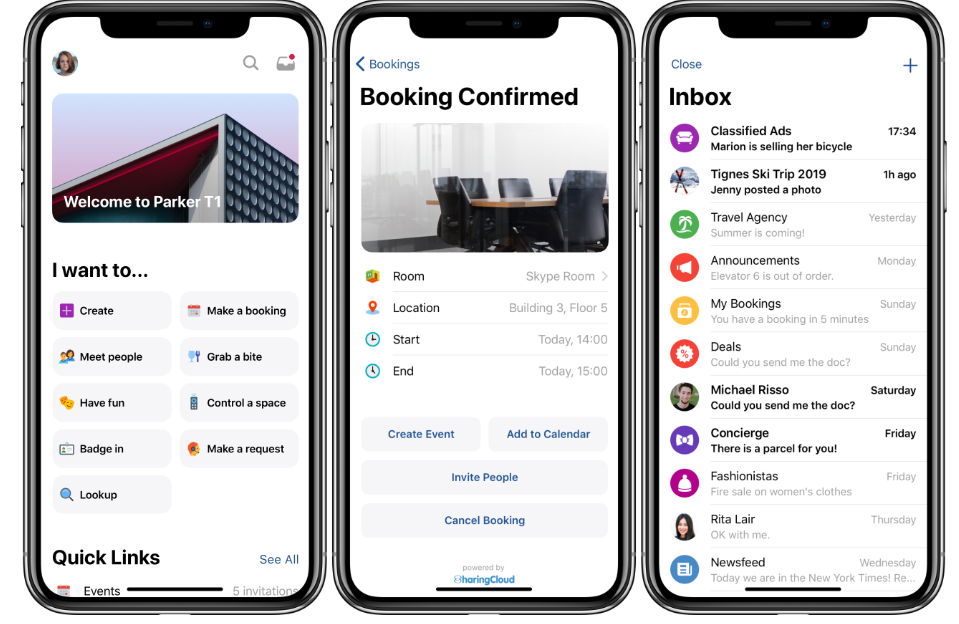 The future of the office space app
Looking to the future, Workwell has some exciting plans.
They hope to pair with real estate developers and integrate the app into the building from the very beginning. This includes being able to control things like the air conditioning, elevators and music, all from the app on your phone.
They have already paired with Hines, Mirvac and Grand Paris Aménagement for new office building developments.
The future of Serviced Office rentals will be very exciting if this is anything to go by.