March 7th 2023
It's fair to say that recent economic turmoil has made many businesses take a deeper look inward and reconsider their business budgets and overall spend. Operational costs are likely to be increasing over the next few years, so it's best to get out ahead of this now, rather than tackling it later when things get tough.
In this article, we hope to give you some key pointers on what you can do reduce your office and business spend, without negatively affecting your profitability. We'll discuss where you can scale back your in-office usage, as well as a broader look at how to review your current strategies.
Why is Reducing Your Budget Important in 2023?
2023 is the perfect year to reanalyse your business' efficiency when it comes to overheads, sustainability and how your employees get their work done. Mitigating future economic impact, due to rising costs, will be a key point of focus for many businesses.
Reducing your budget not only allows you to keep a closer eye on your outgoings, but it also promotes long-term success for your business by letting you maintain a healthier bottom line whilst keeping your outgoings lower than previous fiscal years.
If you're looking for ideas on what's likely to be big for offices in 2023 too, check out our article on 2023 workplace trends!
Tips on Cutting Down Your Office Spend
So, how can we reduce office spend in 2023? Let's run you through our top tips for the coming year on how you can do exactly that.
Create a Business Budget
While this point may seem a no-brainer to some, we have to stress the importance of setting a workable business budget.
Budgeting is critical to every business out there, as it lets them know when and where they can make smarter financial decisions or investments with the money that is allotted each month or year. Knowing what money is flowing in and out of your business will give you a much easier overview of what is (and isn't) working. This allows you to adjust on-the-fly, rather than having to make drastic changes when something goes wrong.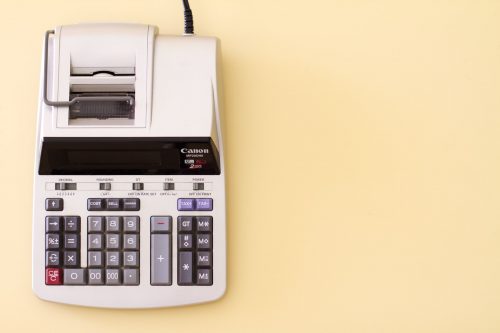 Review and Optimise Your Systems and Storage Solutions
Businesses with many moving parts can be difficult to keep tabs on at all times. Ensuring you have the correct systems in place to catch any falling pieces can be make or break at times.
If you are a business that uses many online or digital platforms to keep track of workflows, ensure everyone in your team(s) are privy to their inner workings, and understand that everything that needs to be logged – is logged correctly. Accounting, HR, healthcare, finance and legal systems should be up-to-date and functional at all times. Even a single important document loss could be devastating in the long run.
Upgrading your systems now could be the key to saving you a lot of money further down the line.
Ensure You're Completely Paperless (Kind Of)
Speaking of digital systems, if you are still using paper in 2023, you very well might be doing something wrong. Many digital platforms offer securities that are impenetrable to outside forces and store your data on servers that can be accessed at any time – and from anywhere.
If you are a business that prefers to keep their data or documents in both digital and paper forms, then we suggest only printing the most critical ones out to use. These can include client contracts, supplier information and any legal papers that you may be required to have by law. But in 2023, most of these are likely completely fine when used digitally.
So, to further reduce your office spend, try to go completely paperless. You'd be surprised how much paper is wasted, and by default, how much you can save when it's no longer needed!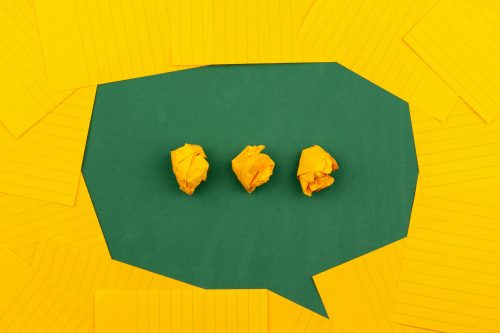 Use the Right Technology
So often we see businesses using tech and systems are that far too outdated. Business tech has come so far in just a few decades that not using it to its fullest extent could actually be hurting, rather than helping, your business.
Make the most of your technology by holding virtual meetings to cut down on petrol/car and travel costs, use free software for payments such as PayPal or Venmo, convert your documents to Google Docs so that everyone in the office has access to the critical information within them.
We also suggest utilising software that connects everyone on a team together when working on projects. Streamlining your employees daily working lives will bring greater prosperity to your business, by eliminating wasted time and miscommunications, and keeping them engaged with their tasks.
Negotiate with Existing Suppliers
Another great way to save money and reduce office spend in 2023, is to renegotiate with your current suppliers on their rates. The rise in costs for businesses across the world gives you ample reason to open up these negotiations and come to a solution that could work better for everyone.
If you have been working with a supplier for a number of years, try discussing a loyalty discount from them. While they may not be as open to the idea at first, they will soon realise how critical you are to the daily operations of one another and will likely compromise with you.
If it is a solid no, then try considering other options. Scope out their competitors and see if there's a better deal you can be getting for the same supplies or services.
Review Your Marketing Strategies
If you are a business that relies on marketing and advertising to bring your products to more consumers, consider reducing your overall advertising spend and monitoring its impact over a certain amount of time. You very well might be paying for much more than you actually need.
Often times in business, connections can be vastly more critical to success than throwing money at advertising and hoping it works. Networking, therefore, will be a great asset in 2023 if you wish to reduce overall business spend. Other companies are much more likely to be open to working with you if you are a recognisable face to them. So, get out there and meet people in your industry!
If you rely on outside advertisers to help you, try moving to an in-house team instead. This will not only drastically reduce the money you spend on outsourcing your advertising each year, but will also arm your employees with new skills and expertise.
Finally, never underestimate the power of social media. It's a free tool that can help you get your business and products straight to the eyes of thousands of potential new customers.
Try to Implement Sustainable Practices
Our last point today revolves around sustainability in the workplace. While some may see this as just a trend, it's staggering how much of an impact it can have financially on your business.
If your business uses packaging to ship its products, look into how you can reduce the size of said packaging. This not only allows you to ship more products in one go, but it also helps you cut back on what you spend to get them manufactured. In short, less packaging = lower costs.
Your office overheads can fluctuate, but there are things you can do to manage them effectively by implementing sustainable practices too. You can review how much energy your office uses, and mitigate some costs by moving to energy-saving solutions.
These things not only help you save money as a business, but also allow you to correctly claim that you operate from an eco-friendly office. A credential that is becoming more and more important in the fight against climate change.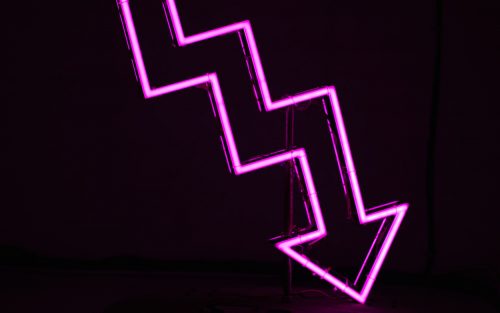 Reducing office spend in 2023 is likely to be an uphill battle as costs rise. Taking on-board some of the tips we've given you today as soon as possible will help to mitigate future economic impact on your business.
If you're considering making changes to your office to help save money, head over and take a look at our serviced offices and managed office spaces today, to see our extensive range of money-saving offices in your area!