November 11th 2022
Dublin is one of Europe's primary business hubs, and a place of huge opportunity for businesses, especially those in the tech sector. Ireland has an incredibly favourable corporate tax rate of just 12.5% (7% below the UK), making it a fantastic location for start-ups and SMEs.
With the growing demand for technology services, Dublin sits high on the pile of desired locations for newer and older businesses alike, with many international companies already having a base there. Whether your business is just beginning, or you're a more established company looking to relocate, Dublin should definitely be one of the places you're considering.
So, if we've piqued your interest, let's discuss some great locations in which you could set up your offices in Dublin, and where you can find them right here on Click Offices!
Westmoreland Street
Westmoreland Street has fantastic offices which overlook the river Liffey. Located on the southside of Dublin, this street was named after the 10th Earl of Westmoreland, and former Lord Lieutenant of Ireland, John Fane.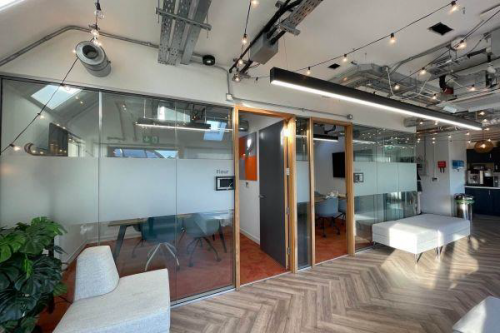 Inclusive of facilities such as 24-hour access, free access to meeting rooms, CCTV, kitchens and high-speed broadband all included, this bright and open-plan 4,000 square foot Westmoreland Street office can really give your business the boost it needs, boasting enough space for 50-80 desks.
Pearse Street
Originally named Great Brunswick Street, Pearse Street was renamed in honour of Padraig Pearse in 1924. It is a major street in Dublin, and one of its longest too at 1.3km in length, running from east to west from MacMahon Bridge to College Street. It has many types of properties along its run, including both residential and commercial buildings.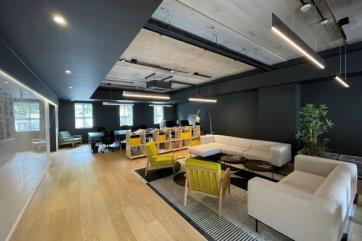 Offices in Pearse Street come fully furnished, with full and free access to meeting rooms, air conditioning as well as parking access at a small additional fee. Take a look at our offices in Pearse Street for more in-depth information on these fantastic offices.
Dame Lane
Dame Lane is a short thoroughfare located just south of Dublin's historic city centre. It's name derived from the medieval church of St. Mary del Dam, dating back to the 17th century. It is in close proximity to Temple Bar and College Green, as well as Dublin Castle. It also runs parallel to Dame Street.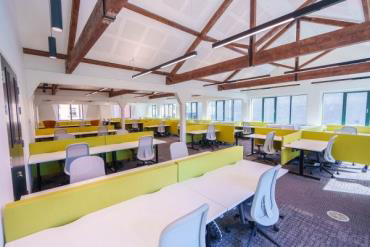 Our offices in Dame Lane range in size from 2,600 square feet to 10,000 square feet, with variable space for between 20 and 120 desks, depending on your needs. These offices are situated within one building, consisting of 4 floors, and are available on either a per-floor or whole building basis.
Fenian Street
Fenian Street appeared on maps in the 1770s under the name Denzille (or Denzil) Street and was renamed after the Fenian Brotherhood began operating from it in the 1850s. It runs parallel to one of our previous entries, Pearse Street.
Our office Spaces in Fenian Street are perfect for smaller to medium businesses, boasting desk counts of between 15 and 40, are situated on multiple floors, and also have access to boardrooms, kitchens and come with a receptionist. The floors can be rented as a whole or split in half to suit your business' needs.
St. Stephen's Green
St. Stephen's Green is a garden square located right in Dublin's city centre. It is a public park which is outlined by many public and commercial buildings, including several office space locations. It is adjacent to Grafton Street, which is one of Dublin's main shopping stretches.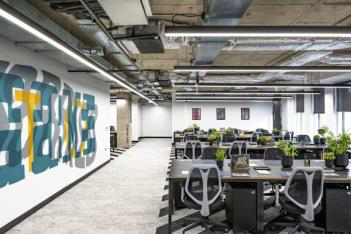 We have a range of fantastic offices in St. Stephen's Green for you to choose from in this iconic location, from more personal offices housing 1-2 desks to larger offices holding up to 18 desks if needed. With quirky and modern design, this complex offers creative workspaces covering over 31,000 feet – perfect for co-working and hot desking.
Sir John Rogerson's Quay
Originally part of Dublin Port, Sir John Rogerson's Quay is a street (and quay) on the south bank of the river Liffey. It was named after Sir John Rogerson, a property developer. It lies between City Quay and Britain Quay.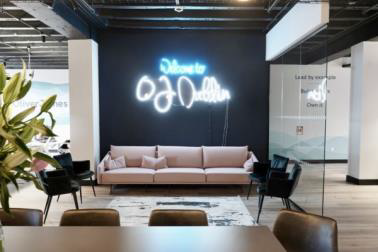 We have a fantastic, refurbished set of offices in Sir John Rogerson's Quay, which can accommodate up to 70 desks, which were completed in October 2022. Included here are 5 private meeting rooms as well as open plan layouts, kitchens and communal areas.
Mount Street Upper
Mount Street Upper is located within a short walking distance from Merrion Square and running parallel to Mount Street Lower.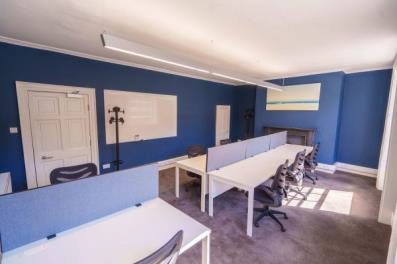 Our offices in Mount Street Upper are located in a beautifully refurbished Georgian building, and has been upgraded into a high-tech business centre, perfect for businesses in the tech sector. Bright and airy offices are available for up to 10 desks per space.
Mount Street Lower
Mount Street lower sits parallel to Mount Street Upper in the south and runs all the way from Merrion Square to Northumberland Road.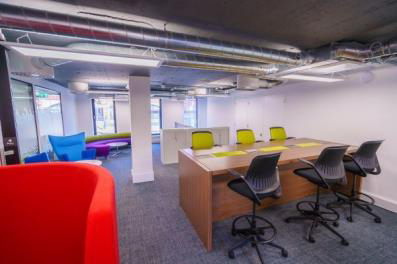 We have multiple floors of high-end offices in Mount Street Lower, available on a floor-by-floor basis. These spaces can be furnished to the clients liking and can suit smaller to medium businesses needing up to 20 desks, as well as larger businesses who require up to 80 desks.
Ballsbridge
Ballsbridge has a long history in Dublin, originally appearing on maps in the 18th century as mud flats and many small roads connecting to a small village located around the bridge. By the 1800s, Ballsbridge was a small settlement on a road that linked Dublin City with the port at Dalkey.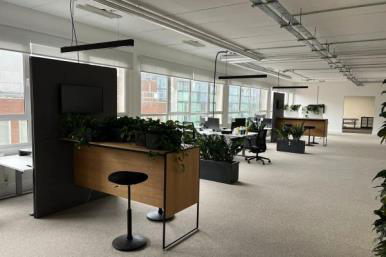 We have some bespoke fitted offices in Ballsbridge, located on Shelbourne Road, which have capacity ranging from 6 desks in our smaller offices, all the way to up 100 desks if needed by your business, which is our penthouse suite. All have parking availability, as well as a receptionist on the ground floor.
Charlemont Street
Charlemont Street was developed in the late 18th century and was named for James Caulfield who was the 1st Earl Charlemont and one of its early developers.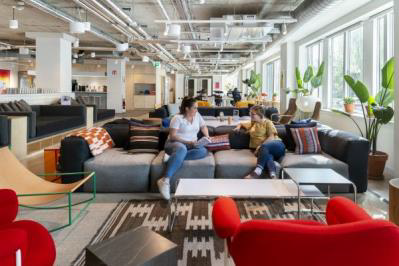 Situated in a fantastic city centre location, our Charlemont Street offices offer both co-working and private office spaces for your business. With the ability to cater for 1 to 100 desks, these offices also offer month-to-month flexibility, which is perfect for freelancers and co-working enthusiasts. Ideal for networking, these spaces can really help you get your business off the ground.
So, there you have it, 10 of our favourite locations in Dublin in which you can take your business to new heights. Dublin really is a powerhouse when it comes to growing businesses, and no matter your sector, you'll be able to truly flourish in this iconic city in Europe.
If you're looking to explore more offices, either in Dublin or across the whole of Ireland and the UK, head over and use our free office search tool to find serviced offices or managed office spaces in your preferred area today.