Planning a Dublin Move? We've Got Your Brexit Office Sorted
Planning a Dublin Move? We've Got Your Brexit Office Sorted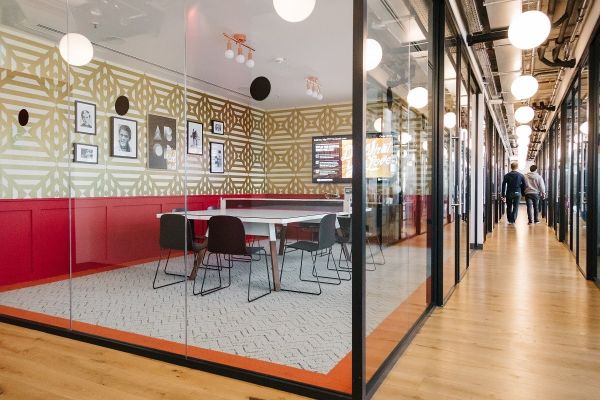 November 26th 2018
Already a popular city for European investment, Dublin is getting ready for a further influx of UK companies post-Brexit.
Set to become the only English-speaking EU capital, companies who want to maintain access to the single market are already starting to relocate here.
Some of the first to up sticks to the Emerald Isle have been those in the financial sector.
This summer, US investment bank JPMorgan Chase bought a landmark building in Dublin's docklands to allow it to double its Irish workforce to 1,000. While British firm Barclays has also announced plans to relocate its European-based business to the Irish city – a significant coup for the financial district.
Finding office space in Dublin can prove easier than in other European cities too, with more office space up for grabs. In fact, 2m feet of office space is set to come to the Dublin market by the end of the year, with much of this based in the city centre.
Ireland has a very pro-business environment with liberal trade policies and a 12.5% corporate tax rate – the lowest throughout Europe. Start-ups with profits under €320k are exempt from corporation tax  for three years, and business supports are available for 'high potential' start-up companies. Not to mention access to young, highly educated workforce in a lively city that provides a high quality of life outside work.
With all that in mind, here are just five fab serviced offices available in Dublin. To view more of our properties, visit the Click Offices website.
Private offices: Merrion Street Upper, Dublin 2
Based in the heart of Dublin's Georgian district, these private offices have it all.
Aside from beautifully furnished office space, you will also have access to stylish meeting rooms, kitchens, onsite showers and a boardroom.
Plus with 24-hour access, reception services and IT support, you'll have everything you need to keep your business running smoothly from the get-go.
Private and coworking offices: St Stephen's Green, Dublin 2
Fancy working alongside some of Dublin's fastest-growing start-ups? Whether you're looking for a hot desk or an entire floor, this prestigious city centre spot has you covered.
Designed with a fresh and funky feel, you'll have access to its meeting rooms, breakout spaces, showers and kitchen areas. Not to mention the in-house cinema for that big presentation.
You'll also be in one of the best locations in Dublin, on the doorstep of the city's main shopping and social district.
Private and coworking offices: Pearse Street, Dublin 2
Formally Twitter's European headquarters, this stylish building offers multiple floors of slick office space.
Contemporary in design, this building hosts 400 plus creative start-up companies across a variety of fields.
With access to meeting rooms, event spaces and break-out spaces, it's a great place to network while growing your business.
Private and coworking offices: IFSC, Dublin 1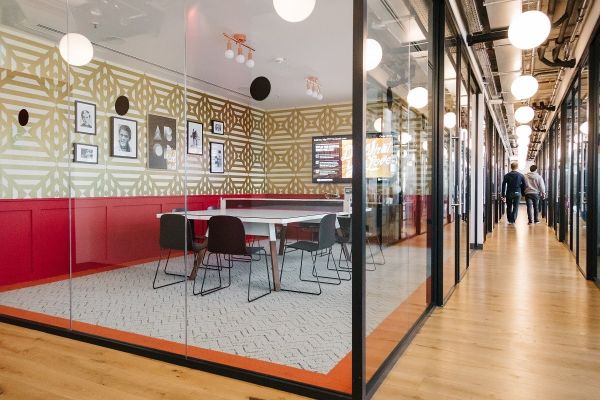 This beautiful space in Dublin's docklands is at the forefront of entrepreneurship and innovation.
From private offices to cosy lounges, coworking space to formal boardrooms, it hosts every kind of work environment under one roof.
Whether you need a dedicated desk or a large private office, you'll find it here. The building is also within walking distance of a vast array of restaurants, shops and bars in Dublin's thriving financial district.
Private offices: Mount Street Upper, Dublin 2
These private serviced offices are based in a stunning Georgian building in the heart of the city.
Old meets new in this exquisitely refurbished space, with private offices for up to 8 people available.
With an impressive reception area, meetings rooms and a communal library space, this is the perfect space to house your business.