The Best Serviced Offices Available Along the M50 Corridor
The Best Serviced Offices Available Along the M50 Corridor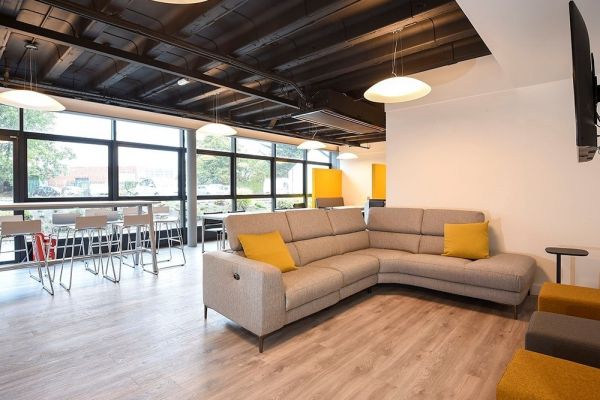 December 11th 2018
When it comes to choosing a business location, the popularity of areas outside Dublin's city centre is growing.
With flexible workspace in the city now at a premium, many SMEs are discovering that there is life outside Dublin 1 and 2.
Case in point: the large outer suburbs and towns along the M50 corridor to the south. Blanchardstown, Clondalkin and Sandyford have all developed and grown significantly over the past decade.
Blanchardstown is home to Ireland's largest shopping centre, a retail park and a 100-acre business campus. Meaning it has all the amenities a successful business needs at a competitive price.
While further south, Clondalkin and Tallaght are now home to a large number of digital and tech start-ups. And closer to the coast, affluent Sandyford has its own thriving business district.
Benefitting from significant investment in recent years, the latter now plays host to thousands of webtech, telecoms and engineering companies. Vodafone, American Airlines and Barclaycard are all based in Sandyford, as well as a large spattering of start-ups and SMEs.
All of the major suburbs along the M50 – including Sandyford, Clondalkin, Tallaght and Blanchardstown  – are served by the Luas light rail and numerous bus routes. The M50 directly connects all of these areas to Dublin airport and Ireland's major cities. Sandyford also has a direct Aircoach service to the airport in north Dublin.
Below are just a few of the fantastic serviced offices available along the M50.
If you need more options, just visit our website, or give us a call on 01 9065823.
These serviced offices have everything you and your business could possibly need. With private offices for two people up to 50, this newly refurbished business centre also has showers, kitchen space, beautifully designed lounge areas and bookable meeting rooms. You can also park onsite.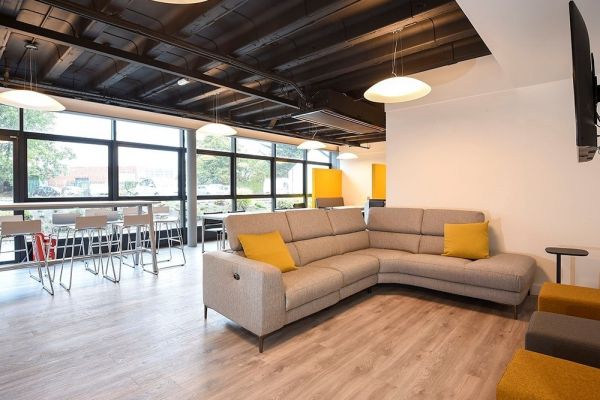 Located right on the Old Belgard Road, these private offices suit businesses of all sizes. Bright and airy and with plenty of light, they offer constant 24-hour access well as super speed fibre broadband.
Situated near the M50, they are just a two-minute walk from the nearest Luas stop making commuting from the city a cinch.
Situated right at the entrance to Blanchardstown business park, this slick building offers both private and coworking spaces.
With floor-to-ceiling windows and underground parking, the available ground and first floors experience plenty of natural light.
Just 20 minutes' drive from Dublin airport and close to public transport, there are unlimited networking opportunities available here: Over 150 companies are already based at this bustling business campus, which includes a restaurant, creche and supermarket.